Surgical Team
Dr. Ayman Hakki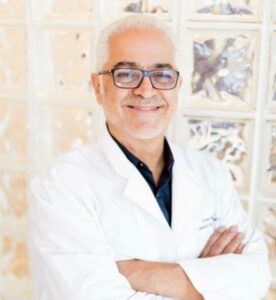 Dr. Ayman Hakki has been a practicing plastic surgeon for decades and is extensively skilled with techniques designed to meet individual goals while creating results that look natural. Certified by the American Board of Plastic Surgery, Dr. Hakki is also a Fellow of the American College of Surgeons and a member of the American Society of Plastic Surgeons. He is experienced with a wide range of procedures for the body, breasts, face, and skin.
Cherry Fluker – First Assist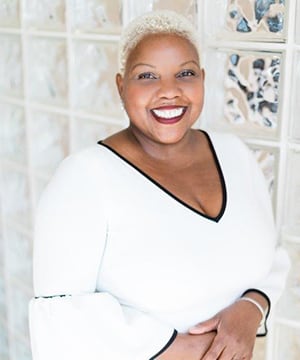 With over 29 years of experience in the medical field, 27 of them with Dr. Hakki, Cherry Fluker brings a variety of skills to Luxxery's operating room. Her extensive knowledge of surgical operations and equipment is augmented by her uncanny assistant skills as a surgical technologist. Cherry manages all operative patient care, ensuring Luxxery patients are in experienced hands.
Dr. Hakki and Cherry's magical connection is showcased in the naming of the "Cherry Procedure" after Mrs. Fluker.
Fun Facts About Cherry:
In addition to working at Luxxery, Cherry also owns her own commercial cleaning company and loves to entertain and cook!
Sherrell Brown – Licensed Medical Aesthetician and First Assist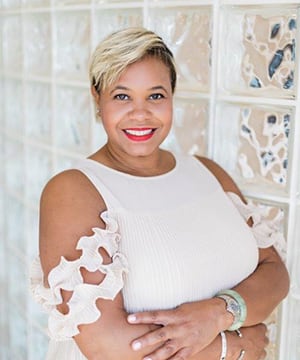 Sherrell has over 15 years of experience specializing in skin of color and treating pigmented conditions. Her areas of expertise include facials, chemical peels, and microdermabrasion.
Sherrell's willingness to be so versatile could never be appreciated more. If help is needed in the office, we can always count on Sherrell and we love her for that. In her spare time she enjoys spending time with her beautiful family.
Sherell's Best Skin Tip:
ALWAYS WEAR SUNSCREEN!
Diane Greene – Nurse Anesthetist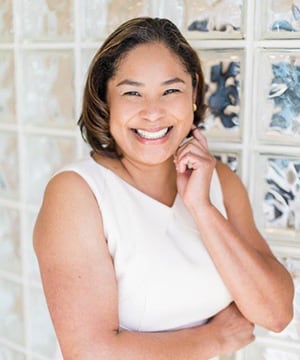 Diane is a 2001 graduate from Virginia Commonwealth University (VCU), earning a Masters of Science in Nurse Anesthesia. Previously, she served as a Registered Nurse caring for critically ill adult patients in Virginia. Diane is a military veteran, having served her country honorably as a Hospital Corpsman during the Desert Storm Conflict.
Diane brings over twenty years of health care and nursing experience to Luxxery. Her attention to detail and bedside protocol are exemplary. It is a testament to her commitment to her patients, making her a highly sought after CRNA.
Fun Facts About Diane:
When she is not busy administering anesthesia, Diane enjoys tending to her garden, cooking, dining, and spending quality time with her daughter, husband, family, and friends.
Administrative Team
Kelly Lachance, RN – Registered Nurse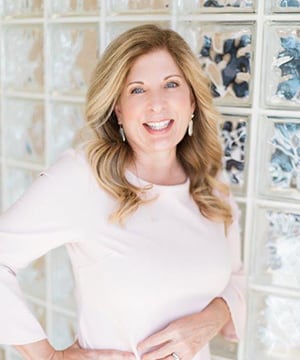 Kelley graduated Cum Laude from The University of Texas at Arlington, where she earned her Bachelor's degree in Nursing. She was a Labor and Delivery Nurse for 8 years before transitioning into Plastic Surgery in 2008. Since then, Kelley has received specialized training in pre-operative and post-operative care of surgical patients. In addition, Kelley brings to Luxxery her passion for medical skin care as well as her support and attention to our surgical patients before, during, and after surgery. With her innovative treatment regimens, she is deeply committed to bringing the best in skin care to Luxxery's diverse patients.
As a laser nurse, Kelley thoroughly enjoys her role as an expert in laser surgery. She is seasoned at using the Cutera® laser system currently at Luxxery, enabling laser treatment of all skin and hair types. This includes Genesis and chemical peels for complexion blending and IPL for sun damage. Kelley has the answer to any question you may have related to surgery, recovery, skin care, and aesthetics. We are proud to claim Kelley as an integral part of Luxxery.
Fun Facts About Kelly:
In the warm months she loves to be outside camping, hiking, and kayaking—but don't worry, she is always diligent with her sunscreen!
Carla O'Neal – Operations Manager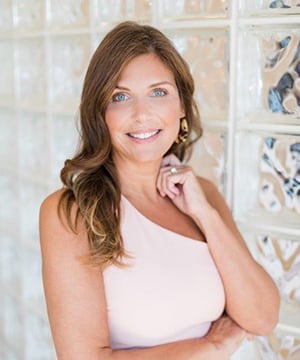 Carla has been working alongside Dr. Hakki for almost 30 years, from working the front desk to intimately consulting with patients for a majority of her cosmetic career. After knowing the ins and outs of the business, Carla is now our Operations Manager—and there couldn't be a better fit!
Carla oversees the day-to-day complexities of running a cosmetic surgery business, which includes managing her staff's schedules, hiring, strategic marketing planning, and leading the team in their daily responsibilities. To see Carla following up with a patient is not out of the ordinary! After all, with almost 30 years invested, her genuine relationships with the patients is one of her most valued assets. Managing day-to-day functions isn't the only thing she is responsible for—deep diving into Luxxery's past, current, and forecasted performance, along with figuring out how to make Luxxery the number one hot spot for all your cosmetic needs, is high on her list. And with her in place, Luxxery is quickly rising to the top!
Fun Facts About Carla:
She is a mother of 3 and grandmother to 2 (hard to believe we know!); her oldest daughter is a fashion designer in New York City; her oldest son is a student at Grandview University in Iowa; and her youngest will be right behind his brother!
Stacey Langley – Cosmetic Consultant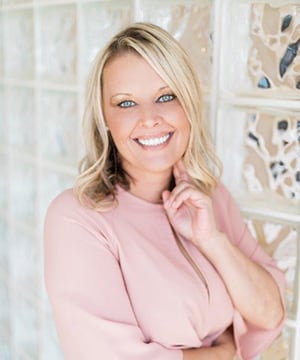 Stacey has been in the plastic surgery field for 16 years. She thoughtfully customizes her approach to help patients address their concerns, applying Luxxery's menu to our patients' wish-lists.
Stacey assists Luxxery's patients in planning their surgery from start to finish, including post-operative care, goal management, and financial planning. She has been an exemplary team player at Luxxery. She is a top-notch communicator and adds great value to our team. With her impeccable attention to detail, lovable personality, and stellar administrative skills, Stacey makes every patient feel at home while assuring them that they are in good hands. She is devoted to every aspect of a patient's visit from beginning to end.
Fun Facts About Stacey:
Outside of the office, Stacey keeps busy with 2 children, who keep her on her toes!
Crystal Garner – RN – Registered Nurse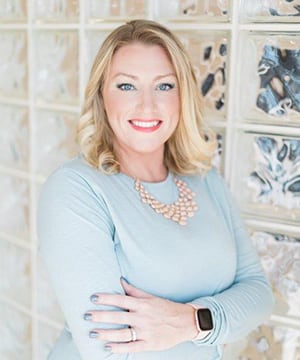 As a pre-op, post-op, and laser nurse, it is no doubt Crystal is a great addition to the team at Luxxery. She is also a night shift Labor and Delivery nurse when she is not working at Luxxery. With her amazing skill set, she is committed to bringing the best care to Luxxery's wonderful patients.
Fun Fact About Crystal:
She is obsessed with holidays and is a reality TV junkie!
Kita Mcguire – Front Desk Manager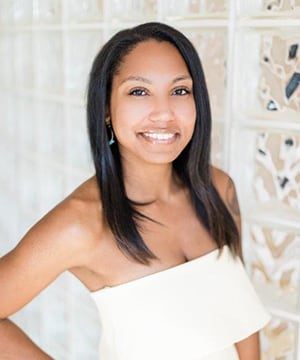 Kita is the Front Desk Manager—and there couldn't be a better fit!
She loves getting to know all of the patients at Luxxery and is happy to be a part of the family! She is a "people person," so talking to clients at the front desk is second nature to Kita!
Fun Fact About Kita:
She is a huge foodie and loves her babies, Harley and James!
Raina Proctor – Receptionist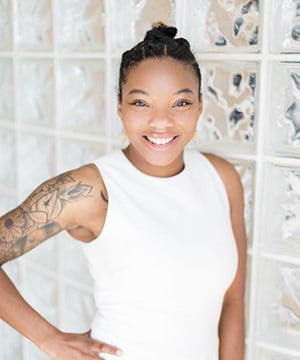 Raina has worked in the office for three years as the Luxxery receptionist. She is a fantastic communicator and teammate. Raina loves working with the Luxxery team and says, "Everyone here is so nice and enjoyable!"
Fun Facts About Raina:
Raina loves poetry and singing, and is currently a college student!
Yhamira Aud – Nurse Injector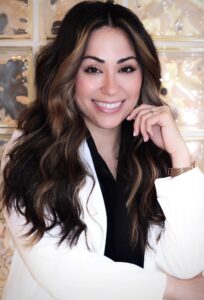 Yhamira graduated from Aspen University in Aspen Colorado, with a Bachelor of Science Degree. She began her medical career as a Telemetry Nurse. After two successful years in this position, she made her way to the Operating Room. In the OR Yhamira was able to see an improvement in most patients' health. Many patients were cured by the end of their procedure. Through this experience, Yhamira was inspired to pursue the next step of her career, aesthetic nursing- a field that combines the art of beauty and science.
Yhamira has always had a passion for makeup and beautiful skin. She has a "less is more" approach to aesthetic treatments. She believes cosmetic injections should enhance your beauty, not augment it. Yhamira is a student of her craft and is trained multiple times a year, by top injectors. She is dedicated to improving her skills and providing the highest quality, safest results for her clients.
Fun Facts About Yhamira:
Outside of work Yhamira loves spending time with her family and friends. She loves nature walks, iced coffee, and good food.
Stephanie Benton – Circulating Nurse & Nurse Injector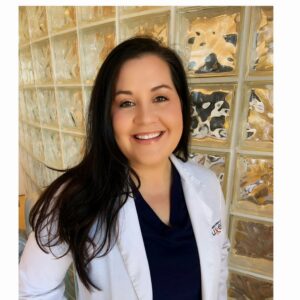 Bio coming soon
Edelina Fernandez – Operating Room Assistant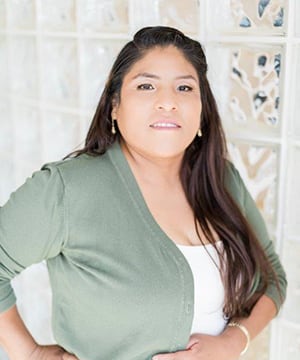 bio coming soon
Fun Photos