Skip to main content
Over time, the physical changes women may experience after pregnancy, childbirth, and motherhood can lead to a desire for a more youthful, rejuvenated appearance. While some women may be able to resolve certain concerns with a healthy diet, exercise, and skincare routine, not every individual can achieve their goals through these traditional methods. Our board-certified plastic surgeon in Waldorf, Dr. Ayman R. Hakki, offers a Mommy Makeover procedure that is designed to combine the aesthetic options often requested by mothers into a comprehensive treatment plan.
Quick Facts About a Mommy Makeover:
Candidacy: In good general health; no longer breastfeeding; fully healed after childbirth; and family planning is complete
Potential Benefits: Enhanced body contours; restored breast volume, shape, and/or firmness and projection; and youthful facial rejuvenation
Procedure: Combination of two or more aesthetic procedures for the breasts, body, and/or face for more comprehensive renewal
Surgery: In most cases, the procedure is performed as an outpatient under general anesthesia
Cost: Varies per patient; can cost up to $20,000 or more*
What Treatments Can Be Part of a Mommy Makeover?
Dr. Hakki and the team at Luxxery Boutique offer a full range of aesthetic procedures that can help renew and restore the areas most affected by pregnancy, childbirth, and motherhood. A Mommy Makeover can often be performed in a single day or staged over a series of appointments. The procedure is typically performed on an outpatient basis, and general anesthesia is usually required.
Some of the treatments commonly chosen for a Mommy Makeover include:
What Can I Expect During Mommy Makeover Recovery?
Generally, patients can expect some degree of swelling, bruising, and tenderness in the treatment areas immediately following surgery; however, the exact recovery details from a Mommy Makeover will largely depend on the individual procedures included in a patient's customized treatment plan and their unique rate of healing. For surgery that affects the tissue, such as a tummy tuck, breast lift, or breast reduction, the average recovery time tends to be longer as opposed to liposuction or a breast augmentation with implants. Dr. Hakki will be able to provide more information during your consultation and estimate time frames for full rest, returning to work, resuming strenuous activities or exercise, avoiding heavy lifting over 10 pounds, and other factors. Most importantly, patients should attend all follow-up appointments and carefully observe all post-surgery and aftercare instructions to aid in the most successful recovery possible.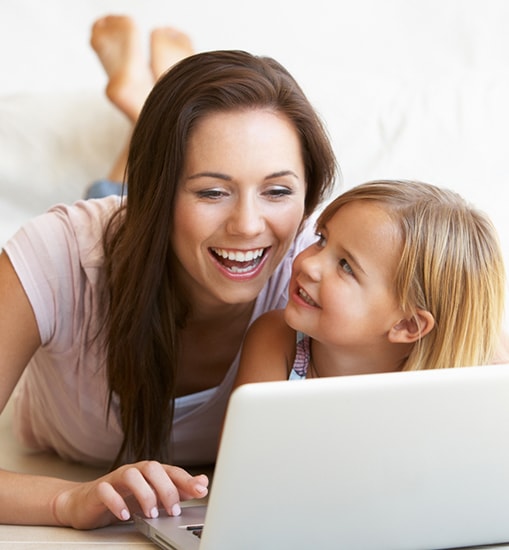 How Much Does a Mommy Makeover Cost?
As of November 2022, the American Society of Plastic Surgeons estimates that a Mommy Makeover can cost up to $20,000, or more in some cases.* Since the procedure is customized based on the included number and type of treatments and a variety of other factors, the total cost varies for each patient. At Luxxery Boutique, the estimated total price of treatment will be calculated and discussed in detail prior to surgery. Rest assured, our practice accepts a number of convenient payment methods and works with several reliable healthcare lending companies that can assist qualified applicants with financing and payment options for various budgetary needs.
To learn more about Mommy Makeover treatment options at Luxxery Boutique, or to schedule a consultation with Dr. Hakki, contact us today.
Medical Resources for a Mommy Makeover: