Skip to main content
Home|Surgical Procedures|Breast Surgery|Revision Breast Augmentation – Breast Implant Exchange
Revision Breast Augmentation – Breast Implant Exchange
Revision breast augmentation is a surgical procedure designed to address concerns resulting from an individual's prior breast augmentation with implants. Patients typically request this procedure here at Luxxery Boutique if a different size or type of implant is desired, if they are reevaluating the effects after natural changes to the body have occurred over time, if they simply would like to go back to their original breast size, or if they need to correct complications or dissatisfaction from a previous procedure provided by another surgeon. Fortunately, most individuals can successfully achieve their goals with revision breast augmentation performed by our experienced plastic surgeon.
What Are Some Common Reasons for Revision Breast Augmentation?
Breast augmentation with implants with implants is one of the most popular elective plastic surgeries in our world today, yet no matter how frequently this procedure is performed, each surgery is unique and presents its own complexities. While breast augmentation produces beautiful and long-lasting results for many women, some patients may ultimately wish or need to exchange or remove their implants later in life. Here are some common reasons patients may seek revision breast augmentation:
Questions?
In any case, to determine if breast revision surgery is right for you, it's best to schedule a full evaluation of your concerns with a board-certified plastic surgeon like Dr. Ayman R. Hakki.
What Can I Expect During Revision Breast Augmentation Recovery?
The healing and recovery process of revision breast augmentation is quite similar – and with some patients even easier – than the original augmentation surgery. Each patient's timeline will depend on the techniques performed during the procedure, the complexities of the case, and the individual's unique needs. Patients may experience minimal bruising, swelling, tenderness, and mild discomfort near the incision sites, which should gradually subside with recovery. We typically recommend waiting at least one to two weeks before returning to work and resuming moderate activities, while strenuous activities should be on hold for several weeks. During this time (or up to six weeks), a compression bra is usually required to aid in the healing process. Our team will provide specific post-operative guidelines to help you achieve the smoothest and most efficient recovery possible.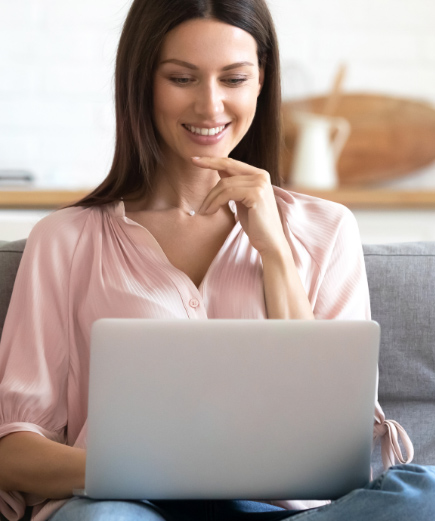 How Much Does Revision Breast Augmentation Cost?
At Luxxery Boutique, the starting cost for a saline breast implant exchange is $7,000 and the starting cost for a silicone breast augmentation exchange is $8,000. The starting cost for a breast implant removal (without replacement) is $5,000. These cost estimates include the surgeon's fee, anesthesia, use of the surgical facility, the price of the breast implants for replacement procedures, and follow-up care. The total cost will vary for each patient based on an individualized treatment plan, as well as any fees that may not be included (pre-operative testing, blood work, special equipment, etc.). Once your treatment plan is designed during the initial consultation, we can provide you with a more precise cost estimate and go over our payment options. Those include financing opportunities through reputable third-party agencies that offer affordable payment plans for patients who qualify.