Skip to main content
A Brazilian butt lift is a surgical procedure designed to enhance the shape and contour of the buttocks by injecting the tissues with fat cells taken via liposuction from another area of the body. This procedure does not involve the use of implants to improve the appearance of the buttocks, and ultimately provides patients with a double-benefit: reduction of excess fat in a different area of the body followed by rejuvenation and enhancement of the buttocks. Our plastic surgeon at Luxxery Boutique offers the Brazilian butt lift as a "natural" option for buttock augmentation that can create more youthful contours with exceptional, long-lasting results.
"Dr. Hakki and his team were awesome, supportive, and knowledgeable! I always love visiting and I'm always welcomed with open arms. Thank you for making me feel beautiful."
Brazilian Butt Lift vs. Buttock Implants
While many plastic surgeons still use implants to add volume to the buttocks, Brazilian butt lift surgery is sometimes considered the more desirable procedure for a number of reasons. For one, a Brazilian butt lift involves the use of one's own fat to replenish volume in the buttocks, eliminating the need to place foreign objects into the body. Additionally, much like in a natural breast augmentation with fat transfer, patients are offered the bonus of removing unwanted fat from another treatment area. Finally, whereas buttock implants may need replacing after a few years, the results of a Brazilian butt lift typically last much longer. Moreover, our surgeons at Luxxery Boutique believe Brazilian butt lift is a more worthwhile option for the majority of patients.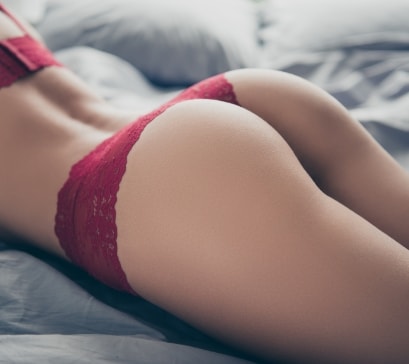 How Long Does a Brazilian Butt Lift Last?
While longevity of results can vary slightly between patients, the effects of a Brazilian butt lift can last for many years when the surgery is performed by an experienced provider. This is because the fat cells used to reshape the buttocks are meant to firmly bind to the surrounding tissues. That said, because major weight fluctuations can alter your newly-enhanced figure, our surgeons recommend you adhere to a healthy lifestyle and a balanced diet following your Brazilian butt lift in order to preserve results.
Is a Non-Surgical BBL (Brazilian Butt Lift) Possible?
It is typically not possible for non-surgical treatments to achieve the extent of enhancement for which a surgical Brazilian butt lift is capable. BBL surgery can reshape the buttocks and enhance volume and contour. While gluteal exercises can certainly tone the muscles and make them stronger and firmer, a surgical BBL can refine the shape and symmetry of the buttocks and make them more voluptuous. Additionally, while numerous dermal filler injectables are designed to add volume to the skin, many are not designed to be utilized for buttock augmentation, and the results would likely not last as long as fat injections.
The only surgical component of a Brazilian butt lift is liposuction, which typically requires only very small incisions and often does not necessitate a very long recovery. It also makes it possible for patients to experience the additional benefit of recontouring one area of the body to enhance another. During your consultation, our plastic surgeon can talk with you about your needs and concerns and help you determine whether Brazilian butt lift surgery is ideal for your goals.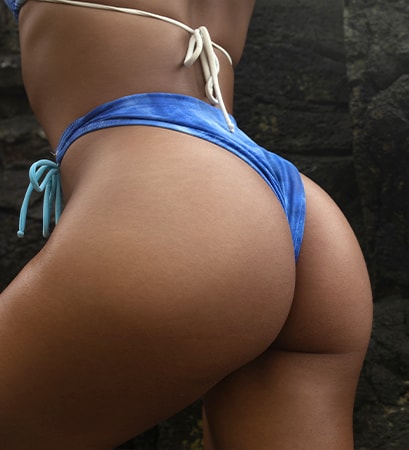 Are There Alternatives to a Brazilian Butt Lift?
In some cases, patients considering Brazilian butt lift surgery may be experiencing aesthetic concerns that would be better served by an alternative procedure. For instance: if the primary issue is loose, sagging skin affecting the buttocks and/or other areas of the lower body, a Brazilian butt lift would not be able to effectively improve that condition. However, a lower body lift could remove the excess skin and tighten the remainder in areas such as the buttocks and thighs. Although lower body lift procedures are major surgeries that would require several weeks of downtime, they can significantly recontour the targeted areas and produce much firmer results. On the other hand, if the primary aesthetic concern is lack of volume and shape in the buttocks, a Brazilian butt lift may be the most ideal option. Our plastic surgeon will be able to provide a recommendation once you have been evaluated during the initial consultation.
How Much Does a Brazilian Butt Lift Cost?
At Luxxery Boutique, the price of a Brazilian butt lift typically ranges from $12,000 – $15,000. This price usually includes the surgeon's fee as well as expenses related to anesthesia, use of the surgical facility, and follow-up care, and additional fees may apply in certain cases. Please feel free to explore our plastic surgery financing options, which include partnerships with CareCredit®, ALPHAEON® Credit, and United Medical Credit. These trusted third-party financiers offer several plans for eligible patients to pay for their care through installments.
To learn more about Brazilian butt lift surgery, or to schedule a complimentary consultation, please don't hesitate to contact Luxxery Boutique today.