Everything You Need To Know About Getting A Facelift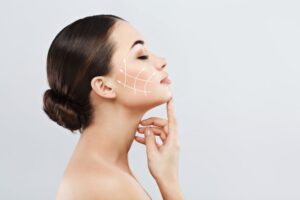 The facelift is not a new technique; the procedure has been there since time immemorial. Whether you want to have a few tucks and nips correction or a complete face overhaul, a facelift may be a solution that will give you that youthful appearance you've always wanted. While you may try using beauty creams available, nothing can give you satisfactory results like the surgical process. Before making your decision on whether you should consider a facelift, here is everything you should know about a facelift.
What Is a Facelift?
The facelift is the cosmetic surgery procedure that aims to restore a youthful look by reversing the symptoms of aging. It is a process whereby an experienced surgeon remover the excess skin on your face and neck area, which tightens the face by eliminating the aging marks or wrinkles. A facelift is not only for making one look young but sometimes it aims to change the face look and help you achieve a modest appearance you want.
When and Why Should I Undergo A Facelift?
As you age, your skin loses elasticity and wrinkles start appearing on your face and neck. This can make you feel emotional disappointment. While it is natural to age, a facelift can be the only solution to bring peace in your heart. Below are cases where you should consider a facelift.
If your face and neck skin is sagging and you want to do something about it.
 When you want your skin to look young and ageless again.
 If your aging look is effecting your profession.
How Do I Find the Right Plastic Surgeon?
If you want to have a successful and safe facelift, you should be careful when looking for the correct physician to carry out the delicate process. The surgeon must have undergone proper training from a recognized institution. Also, you should go for a surgeon who has experience in handling similar procedures. To know more of the doctor you are considering for your cosmetic surgery, read reviews, and contact the patient he or she has operated. Also, if you are a man, you should find a surgeon who has proper training and has helped other men, not only women, because the male and female anatomies are different.
After how long will I recover? Will my result last?
After a successful cosmetic surgery, the doctor will prescribe the medications and schedule follow up appointments to remove the dressings if any. The instructions and recommendations will vary. The doctor will advise on which exercises to do and what strenuous tasks to avoid. A facelift takes around two weeks to heal before you can get back to the basic chores.
The surgeon will forbid you from getting close to direct sunlight and other adverse environments, the surgeon will also recommend the right moisturizer to protect your skin. The way you take care of yourself while healing will determine how long the facelift lasts.
Choose Luxxery Boutique For Your Facelift
If you're looking for the best place in or around Waldorf, Maryland to get a facelift let Luxxery Boutique help you out! Luxxery Boutique has some of the best surgeons to take care of all your cosmetic needs. The Luxxery staff make sure all patients feel extremely comfortable and safe while undergoing surgery or other cosmetic adjustments. Fill out a contact form on our website or call Luxxery today for more information!