Top Ten Questions About Liposuction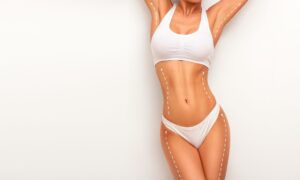 Liposuction is among the most common cosmetic surgery procedures performed in the United States. Because it is so popular, there is a great deal of information available online and in print publications. Figuring out what facts you should be paying attention to and what questions you should be asking, though, can be a bit overwhelming when there are so many resources to choose from. This round-up of the top ten questions you need to ask about liposuction is meant to serve as a jumping-off point for anyone who has an interest in undergoing this treatment.
What exactly is liposuction?
Liposuction, it is important to understand, is not weight loss surgery. Instead, it is designed to remove especially stubborn fat from specific areas of the body, such as the chin, outer thighs, lower abdomen, and chest. It is important for individuals who decide to have liposuction to be healthy and making an effort to live a fit lifestyle.
How does the procedure work?
Today, liposuction is typically an outpatient procedure. Most patients are given general anesthesia and are able to go home after a few hours in recovery. During the surgery, the surgeon will make tiny incisions in the area or areas to be liposuctioned. Then, he or she will use a syringe attached to a device called a cannula to remove unnecessary fat.
How long will I need to recover?
As a general rule, patients recover well from liposuction and are able to go back to work, school, and other daily activities within about two weeks. The recovery time can be longer, though, if the patient has any underlying health problems or unexpected complications.
Will there be scars on my body?
Many prospective liposuction patients are worried about their bodies being scarred after their procedures are over. Since cannulas are small, scarring is minimal. You may notice a few small scars in the area or areas where you had liposuction, but they should not affect your clothing choices or overall confidence.
How long will it take to see results?
Sometimes, people are under the impression that the results of their liposuction treatments will be instant. This is not, however, usually the case. Immediately following your surgery, you may have swelling and loose skin. Over the course of a few weeks, though, you will begin to see the new shape of your body!
What certifications should my doctor have?
It is important to choose a highly qualified cosmetic surgeon who is a member of the American Board of Plastic Surgery to do your liposuction procedure. Even though this surgery is very common nowadays, things can still go wrong if you choose the wrong doctor! If you do your research and select a reputable professional, you are sure to have a great experience.
Is there a gallery of past clients available?
Once you narrow down your options and have a shortlist of two or three surgeons, it's a good idea to look through before and after pictures of their past clients. This will help you determine which professional's results are most in-line with what you want.
Will I need additional procedures as well?
In certain cases, liposuction alone cannot give patients their desired results. In these situations, plastic surgeons sometimes suggest additional procedures, such as loose skin removal or a tummy tuck, to help their clients enhance their appearances.
What sort of aftercare will I need to do?
Most of the time, liposuction patients don't have complicated aftercare instructions. Instructions typically include wearing compression garments and resting for a few days. If you have any problems, simply contact your doctor to find out what you should do.
How much will I have to pay?
Since liposuction is a cosmetic procedure, it is not generally covered by insurance. Your doctor will be able to give you a better idea of how much your personal procedure is going to cost.
If you are thinking about undergoing liposuction soon, we hope you will schedule a consultation with Luxxery Boutique. Our skilled staff will make you feel at ease from the moment you enter our facility. We look forward to helping you understand more about liposuction and ultimately help you attain the body you've been dreaming of!